Investigative Reporter
Honolulu, HI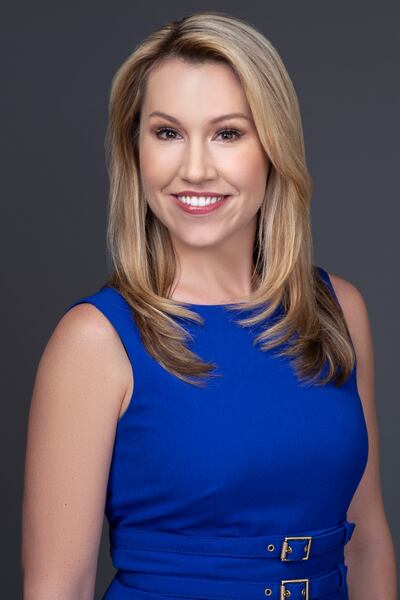 Allyson Blair is an award-winning investigative reporter whose career has taken her all over the country.
You can also catch Allyson on the anchor desk Sunday nights at 5/9/10 p.m.
Since joining Hawaii News Now in 2015, she's provided in-depth coverage of Hawaii's homeless crisis, shedding light on the lack of mental health resources for people on the street.
In 2018, her investigative work prompted state government to change a law making it easier for people suffering from mental illness to get access to care.
Before getting into news, Allyson was known for her skills with ... a knife.
Yes, really!
As the daughter of a commercial fisherman, she grew up in Virginia and spent much of her childhood on a lobster boat or working in her family's seafood market. Allyson's dad still jokes that if news doesn't work out, she can always get a job cleaning fish.
After graduating from Virginia Commonwealth University with a degree in Electronic Media, Allyson worked her way up the ranks in news at stations in Virginia and North Carolina before accepting a job at the CBS affiliate in Phoenix, Arizona.
The following year, Allyson was honored with an Emmy Award for producing breaking news coverage of the Tucson mass shooting, where U.S. Rep. Gabrielle Giffords was wounded.
When she's not at work, you can find her fishing, hiking, tossing around a football at the beach or at Rainbow's Drive-In eating a mahi sandwich.
Education
Virginia Commonwealth University, B.A. in Electronic Media
Affiliations
National Academy of Television Arts and Sciences, San Francisco Chapter; Society of Professional Journalists
Awards
2011 Emmy Award for Breaking News Coverage: Tucson Mass Shooting that injured Congresswoman Gabrielle Giffords
2017 National Edward R. Murrow Award for Best Documentary: Prescribing Hope
2017 Emmy Award for Health/Science/Environment - Program/Special: Prescribing Hope
2017 Associated Press Award for Best Documentary: Prescribing Hope
2017 Society of Professional Journalist Award for Series Reporting/Documentary/Special News: Prescribing Hope
2018 Society of Professional Journalist Award for General News Reporting: Juvenile Junkies
2018 Regional Edward R. Murrow Award of Hard New Reporting: Juvenile Junkies
2018 Regional Edward R. Murrow Award for Investigative Reporting: Sex Offenders Living in Parks
2018 National Edward R. Murrow Award for Excellence in Sound: Battle for on Street Parking
2019 Associated Press Award for Documentary: Prescribing Hope: Trapped on the Street
2019 Associated Press Award for Investigative Reporting: CBD Dangerous Interactions
2019 Regional Edward R. Murrow Award for Continuing Coverage: Prescribing Hope: Trapped on the Street
2019 Regional Edward R. Murrow Award for Documentary: Prescribing Hope: Trapped on the Street
2019 Emmy for Health/Science/Environment - Program/Special: Prescribing Hope: Trapped on the Streets