"This is Now" anchor and producer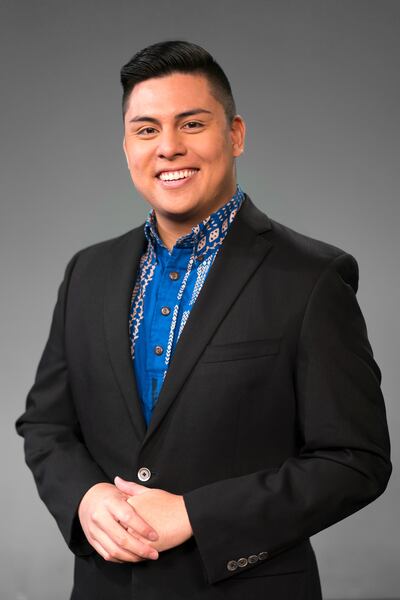 Hawai'i is the only home Dillon Ancheta has ever known.
Born and raised on Kaua'i, he knows the value of a tight-knit community built on the foundation of aloha.
His love for sharing information was first documented during his days at Wilcox Elementary School where he was a P.A. announcer in the 5th grade. He took on the responsibility of updating the campus with morning and afternoon announcements. There, he also began emceeing school assemblies and events, something that would carry through to high school and present day.
As a kid, Dillon was obsessed with watching local news – particularly his favorite station, KGMB9. It wasn't until Kim Gennaula left the anchor desk that he realized he could make a career out of something that always intrigued him.
He recalls during her farewell, Gennaula was decked in lei with tears streaming down as a highlight reel recapped historic moments from her time in news. He says that moment inspired him to aim for a career the community could look back on, and see milestone moments and highlights.
He's been full speed ahead in the world of news ever since, following the KGMB call letters to present-day Hawai'i News Now.
Dillon left Kaua'i for the "big city" of Honolulu in 2014 to study journalism at the University of Hawai'i at Mānoa. He graduated in 3.5 years with his Bachelor's degree. During his senior year, he interned for college credit at Hawai'i News Now. That internship was cut short when a position opened, and Dillon was hired.
He officially joined the HNN team Dec. 6, 2016 and has since worked in many different capacities. His most cherished roles were being a field reporter, the creator and host of the IGTV shortcast 'What's Happening Hawai'i?,' and current Digital Anchor for 'This is Now.'
"It is truly an honor to be able to tell the stories that matter most to the people of Hawaii. It is a responsibility we take seriously every day," he said. "Along this journey, I carry the aloha of the people who have supported me along the way: My 'ohana, friends, teachers and viewers. At the end of the day, I'm just a Kaua'i boy grateful to be living the dream in the place he calls home."
Education
BA Journalism, University of Hawaii at Manoa
Kauai High School Alumnus, c/o 2014