Tropical Depression Twelve-E dissipating as it enters the Central Pacific
Published: Sep. 15, 2023 at 2:36 PM HST
|
Updated: Sep. 16, 2023 at 4:24 PM HST
HONOLULU (HawaiiNewsNow) - Tropical Depression Twelve-E weakened into a remnant low as it crossed into the Central Pacific basin, according to forecasters.
The Central Pacific Hurricane Center said on Saturday afternoon, Twelve-E had maximum sustained winds of 30 miles per hour with higher gusts. It was located about 1,045 miles east of Hilo and was moving to the west at 11 miles per hour.
The Honolulu forecast office of the National Weather Service said post-tropical cyclone Twelve-E's remnants will pass south of Hawaii with little to no impact on island weather conditions.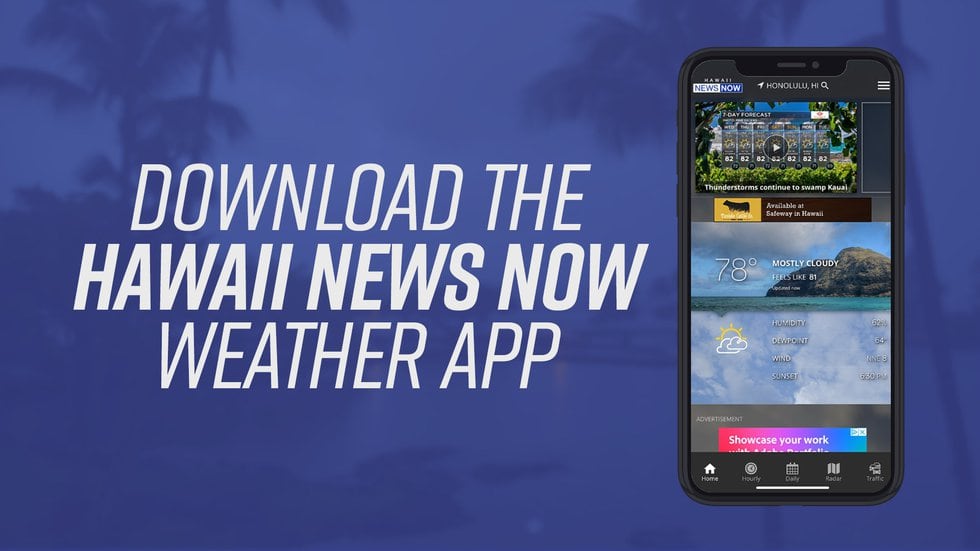 Copyright 2023 Hawaii News Now. All rights reserved.