First Alert Forecast: Higher chance of showers, maybe thunderstorms statewide Sunday
Published: Apr. 1, 2023 at 3:15 PM HST
A disturbance is expected to develop over the state by Sunday, increasing the possibility of showers and even a few thunderstorms across the islands Sunday, but at this point, no widespread flooding is expected. Even when it's not raining, skies will be mostly cloudy.
Conditions will improve a bit Monday into the work week, with the disturbance forecast to move southward. This should allow trade winds to build back in, ushering more typical weather conditions with showers focused on windward and mauka areas through the week.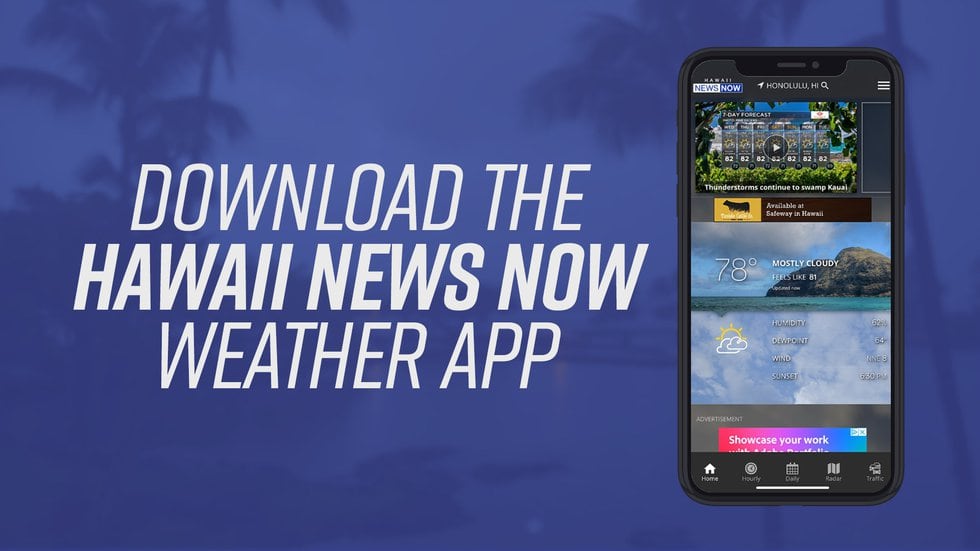 In surf, a small northwest swell is slowly declining, while a small northeast swell is expected to peak overnight and then level out for the rest of the week. Surf on east shores will be a bit choppy. No other significant swells are expected.
Copyright 2023 Hawaii News Now. All rights reserved.