First Alert Forecast: Scattered showers, chance of thunderstorms for western islands into the weekend
Published: Mar. 31, 2023 at 4:59 AM HST
|
Updated: Mar. 31, 2023 at 5:00 AM HST
HONOLULU (HawaiiNewsNow) - Scattered showers through the day statewide, Kauai has a slight chance of thunderstorms due to unstable weather southwest, west and to the north of the island.
Partly cloudy with scattered showers for the rest of the state and winds are easterly 10-20 mph.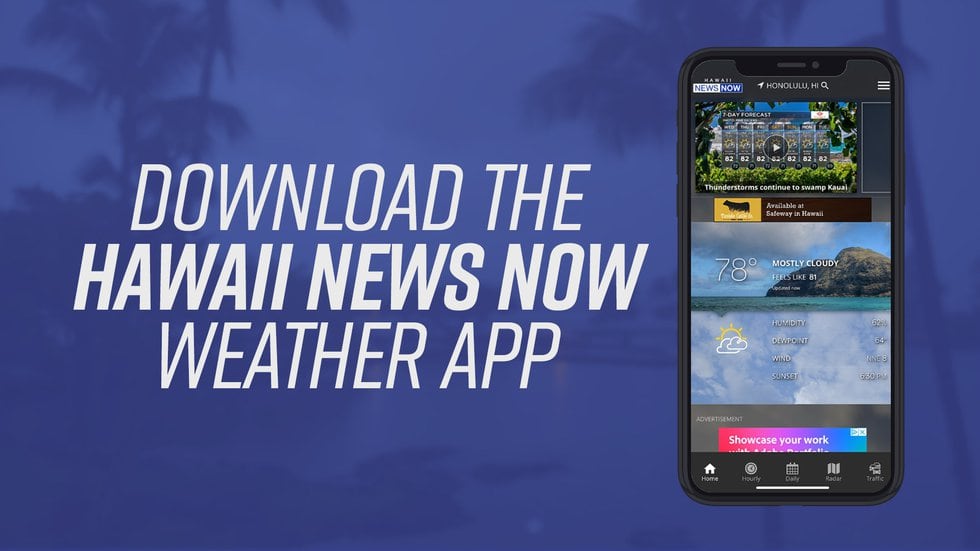 The current small pulse from the northwest will slowly decline Friday and Saturday. A small northeast swell is expected to decline on Sunday.
Otherwise, very little energy is expected from the North Pacific through late next week. Small Craft Advisories are in effect for waters around Hawaii Island.
Get 10-minute weather updates, plus your 7-day forecast on Hawaii News Now Sunrise every weekday morning from 4:30 a.m. to 9 a.m. HST.
Copyright 2023 Hawaii News Now. All rights reserved.