First Alert Forecast: Spotty downpours possible today, drier conditions expected over the weekend
Published: Mar. 24, 2023 at 4:23 AM HST
|
Updated: Mar. 24, 2023 at 4:33 AM HST
HONOLULU (HawaiiNewsNow) - Light winds and humid conditions will prevail through Friday as a trough stalls and weakens over the area.
The light winds may allow a few heavy showers or thunderstorms to develop over the islands Friday afternoon. Light to moderate trade winds will bring increasingly settled weather Saturday, with just a few windward showers expected.
Winds will veer to the southeast Sunday and Monday as a mostly dry weather regime prevails.
A front is expected to move over the islands Tuesday into Thursday, bringing the potential for southerly winds and increased shower coverage and intensity.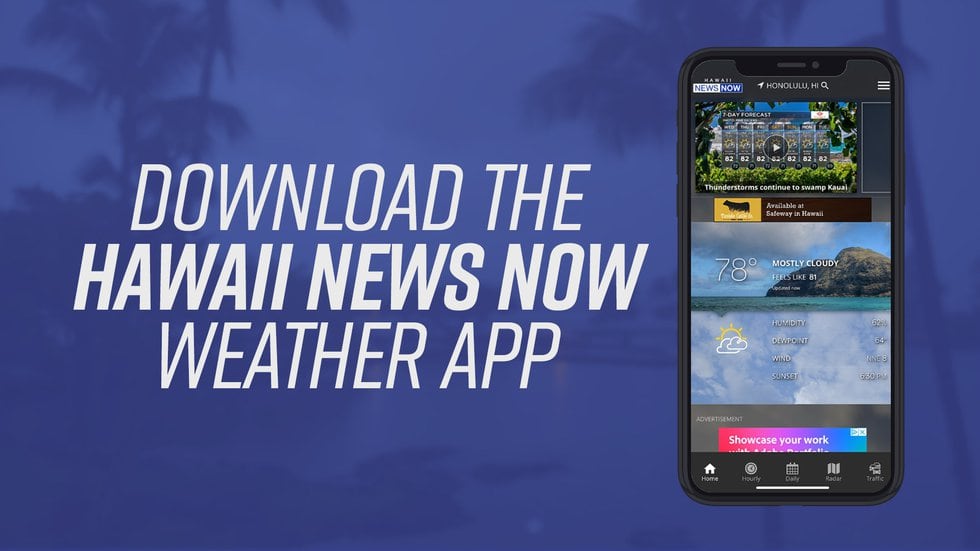 A mix of small medium period northwest swells will keep some small surf rolling into north and west facing shores through Saturday.
A small longer period northwest swell will build on Sunday. A slight boost to east shores is expected over the weekend.
Get 10-minute weather updates, plus your 7-day forecast on Hawaii News Now Sunrise every weekday morning from 4:30 a.m. to 9 a.m. HST.
Copyright 2022 Hawaii News Now. All rights reserved.