First Alert Forecast: Light winds to persist through Friday, heavy rain possible for the weekend
Published: Jan. 17, 2023 at 4:28 AM HST
HONOLULU (HawaiiNewsNow) - Light southeasterly winds will continue across the state through Thursday.
Sea breezes will develop over each island building clouds and producing a few showers over island interior sections in the afternoon to early evening hours. The weather pattern trends wetter from Thursday onward as an unstable upper level trough moves into the region.
An approaching cold front will produce southerly winds across the western half of the state this weekend, with the potential for heavy rain and thunderstorms near Kauai and Oahu. However, it remains too early at this point to pin down island by island impacts. Moderate to breezy trade wind weather returns by early next week.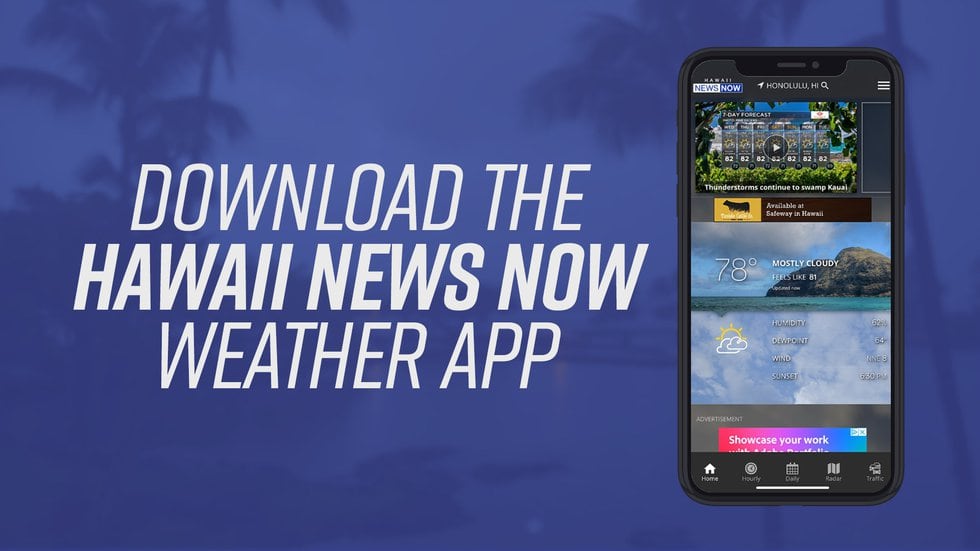 The current large northwest swell will hold steady tonight, then gradually decline Tuesday and Tuesday night.
A new large northwest swell could bring another round of advisory level surf to north and west facing shores on Friday, with a dip below advisory levels forecast for Saturday, followed by a potential warning level event Sunday through next Monday.
Get 10-minute weather updates, plus your 7-day forecast on Hawaii News Now Sunrise every weekday morning from 4:30 a.m. to 9 a.m. HST.
Copyright 2022 Hawaii News Now. All rights reserved.