First Alert Forecast: Light winds with spotty showers expected through the weekend
Published: Jan. 16, 2023 at 4:25 AM HST
HONOLULU (HawaiiNewsNow) - Trade winds diminish today and a light southeast wind pattern returns through Thursday.
Sea breezes will develop over each island during the day with land breezes taking over at night.
An upper level ridge over the islands will keep shower activity at isolated levels through Wednesday. Rainfall trends will increase from Thursday onward as the weather pattern becomes more unsettled into the weekend.
Most of these showers will form over mountains and interior sections during the afternoon to early evening hours.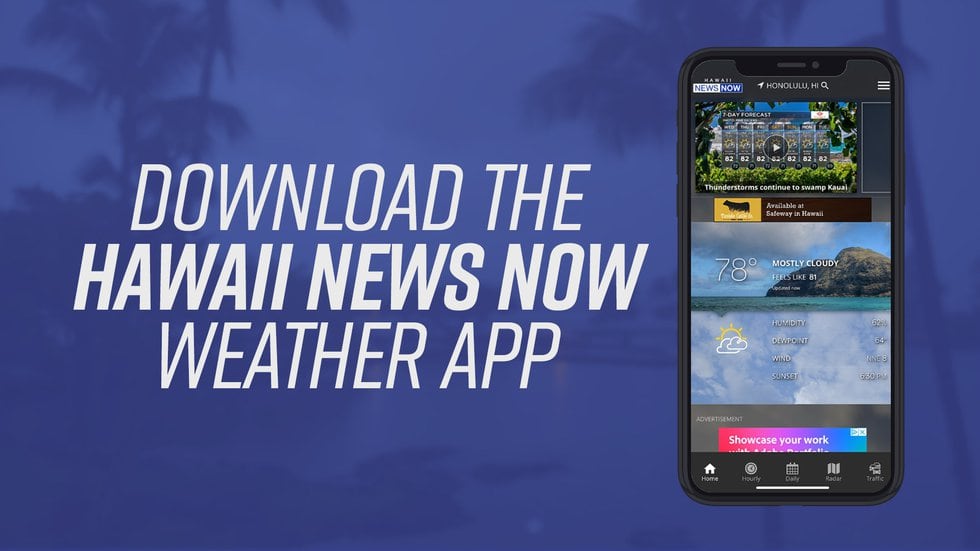 A new NW swell is due today near advisory levels. North shore surf should gradually lower Tuesday and Tuesday night, with a couple new re-inforcing northwest swells arriving Wednesday and Thursday, although surf heights should remain below advisory levels.
A new large northwest swell could bring another round of advisory level surf to north and west facing shores on Friday.
Get 10-minute weather updates, plus your 7-day forecast on Hawaii News Now Sunrise every weekday morning from 4:30 a.m. to 9 a.m. HST.
Copyright 2022 Hawaii News Now. All rights reserved.