First Alert Forecast: Light winds expected to bring in voggy skies
Published: Jan. 13, 2023 at 4:34 AM HST
|
Updated: Jan. 13, 2023 at 4:54 AM HST
HONOLULU (HawaiiNewsNow) - Stable and dry conditions will continue through Saturday.
Light to moderate east- southeasterly winds are expected over the eastern end of the state with lighter winds farther west. Afternoon sea breezes will give way to overnight land breezes through Saturday with hazy conditions statewide.
A brief return to typical trade wind flow could provide a modest increase in windward showers late Saturday and Sunday.
As a front passes north of the state early next week, showers may increase further.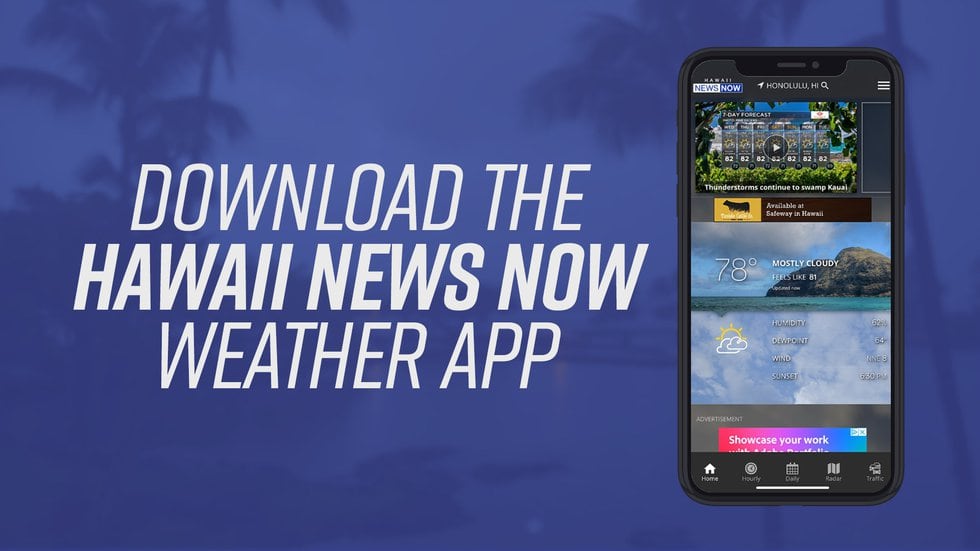 The current extra-large swell previously out of the NW (330 degrees) has now shifted predominately out of the N (350 degrees) and is on the downward trend.
Another powerful (but smaller) very long-period NW (310 degrees) swell is expected to rise Saturday and hold through Monday, with peak surf heights approaching near HSW levels.
A small south pulse is expected over the weekend.
Get 10-minute weather updates, plus your 7-day forecast on Hawaii News Now Sunrise every weekday morning from 4:30 a.m. to 9 a.m. HST.
Copyright 2022 Hawaii News Now. All rights reserved.