First Alert Forecast: High surf warning issued for largest northwest swell of the season
Published: Jan. 10, 2023 at 10:13 AM HST
HONOLULU (HawaiiNewsNow) - What's expected to be the largest swell of the season so far is forecast to bring massive and dangerous waves to north and west shores Wednesday.
The National Weather Service in Honolulu has issued a high surf warning from midnight Tuesday night through 6 p.m. Thursday for the north and west shores of Niihau, Kauai, Oahu and Molokai and the north shores of Maui.
High surf alerts may be expanded to include the island of Hawaii by Wednesday.
Surf of 40 to 50 feet will be possible for north shores, while west shores could see surf as high as 25 to 35 feet.
Waves will rapidly build Tuesday night through early Wednesday, peak during the day Wednesday, and then hold at warning levels (at least 25 feet) Thursday as the swell moves through.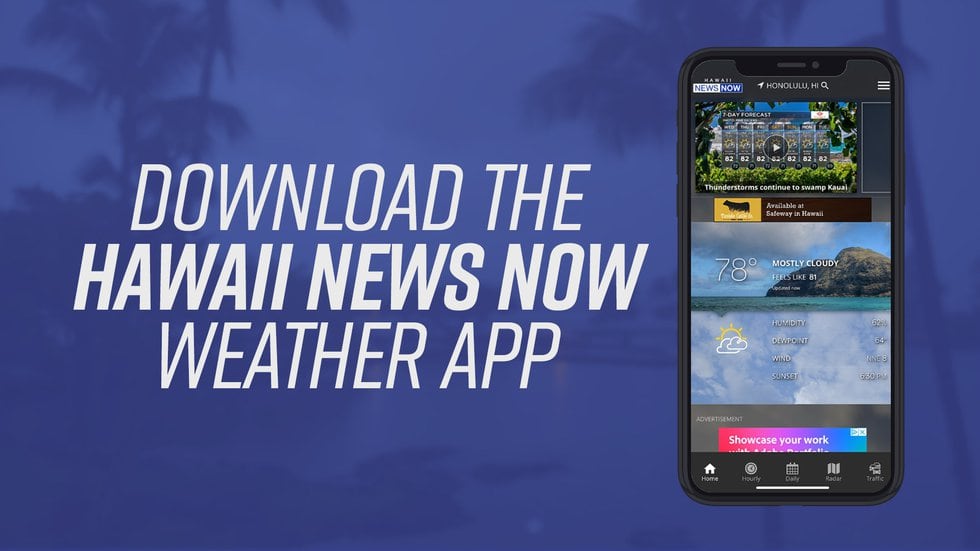 The swell direction will be shifting as it moves down the island chain. The swell will come from the northwest, and then shift from the north-northwest Thursday.
Waves will be high enough to sweep across beaches and could top some coastal roadways. The surf will also have the potential to cause significant beach erosion and impact beachfront properties and infrastructure, especially during the early morning high tides Wednesday and Thursday.
Powerful longshore and rip currents will also be present, and surges and strong currents within harbors impacted by the swell could cause damage to boats and docks that may be jostled by the currents.
Beachgoers should stay away from the affected shorelines and be prepared for road and beach closures.
Get 10-minute weather updates, plus your 7-day forecast on Hawaii News Now Sunrise every weekday morning from 4:30 a.m. to 9 a.m. HST.
Copyright 2022 Hawaii News Now. All rights reserved.