First Alert Forecast: Big waves for north and west shores; stable, dry conditions
Published: Jan. 9, 2023 at 4:25 AM HST
|
Updated: Jan. 9, 2023 at 4:45 AM HST
HONOLULU (HawaiiNewsNow) - Cooler than normal temperatures is expected for early mornings with light winds and dry conditions through Tuesday.
Wednesday will see a weakening cold front bringing moderate northeast trade winds and a brief increase of clouds and showers mainly over windward and mauka areas.
The front will likely reach Kauai and Oahu early Wednesday morning, then Maui County and the island of Hawaii on Wednesday afternoon into Thursday morning. We're only looking at a 12 to 18 hour period of increased clouds and showers.
We will get a brief period of NNE winds to cool things down before another cold front approaching will produce another round of stable light winds and dry conditions from Thursday into next weekend.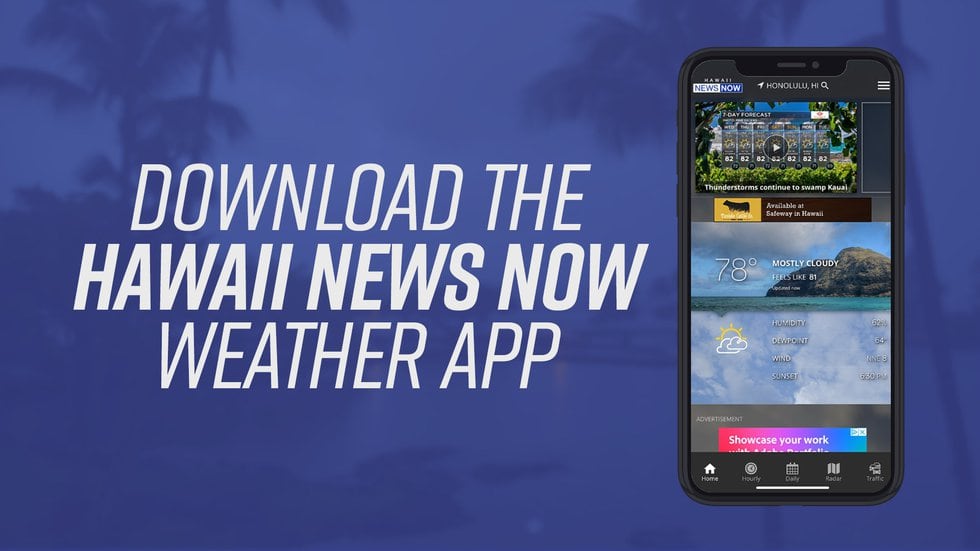 FIRST ALERT SURF: A northwest swell will build into Monday, with waves peaking near high surf advisory levels for north and west shores. A much larger NNW swell is set to arrive Wednesday with waves likely rising above high surf warning levels.
Elsewhere, south shores will see a series of very small swells bringing some small bumps. Surf along east shores will remain small until trades increase with the weak front Wednesday, and then lower again when the winds weaken.
Get 10-minute weather updates, plus your 7-day forecast on Hawaii News Now Sunrise every weekday morning from 4:30 a.m. to 9 a.m. HST.
Copyright 2022 Hawaii News Now. All rights reserved.