First Alert Forecast: Weakening front to bring some showers to Oahu, Maui
Published: Jan. 4, 2023 at 5:05 AM HST
HONOLULU (HawaiiNewsNow) - A weakening front is making its way slowly southward through Oahu and into Maui County this morning. It will then stall out over the Maui County later today and tonight before dissipating on Thursday.
The front will bring some nice showery weather to windward areas of Oahu and Maui along with some leeward spillover.
Rainfall will not be heavy; more of the moderate shower activity expected. The front will stall north of Hawaii Island which may not see much rainfall, if any at all.
Moderate north-northeast winds will ease today and tonight while gradually shifting around to a more typical trade wind direction.
Thursday will bring much drier and stable conditions overspreading the entire state. Light to moderate trades and minimal shower activity is then expected Friday through early next week, with many areas not seeing any rain at all.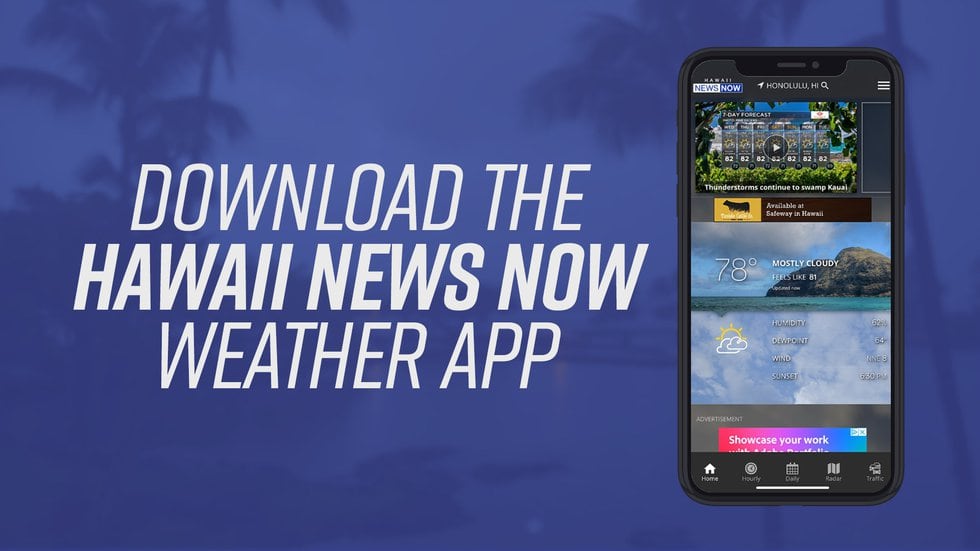 A High Surf Advisory in effect for the North shores of the islands from Niihau to Maui through 6 p.m. Wednesday night.
The existing west-northwest (310-320) swell is diminishing as an overlap with a medium period north (340-350) swell that will hold the High Surf Advisory (HSA) criteria thru tonight.
A trend up Friday into Saturday is expected as a small northeast swell arrives. Surf along south facing shores remain slightly elevated through Thursday before the south-southwest swell declines.
Get 10-minute weather updates, plus your 7-day forecast on Hawaii News Now Sunrise every weekday morning from 4:30 a.m. to 9 a.m. HST.
Copyright 2022 Hawaii News Now. All rights reserved.