First Alert Forecast: Stormy weather on the way along with huge surf
Published: Dec. 15, 2022 at 4:43 AM HST
HONOLULU (HawaiiNewsNow) - A front approaching from the northwest will keep light winds across the state, allowing for some land and sea breezes through Thursday.
The front will bring increasing showers and the possibility of thunderstorms Thursday night through Saturday.
Another round of unsettled weather and increasing winds, is possible starting on Sunday, as another front approaches the state. There's a chance for thunderstorms and gusty southerly winds through Monday.
Much drier and more stable air will then push back across the state Tuesday, diminishing the areal coverage and intensity of showers across the islands into Thursday.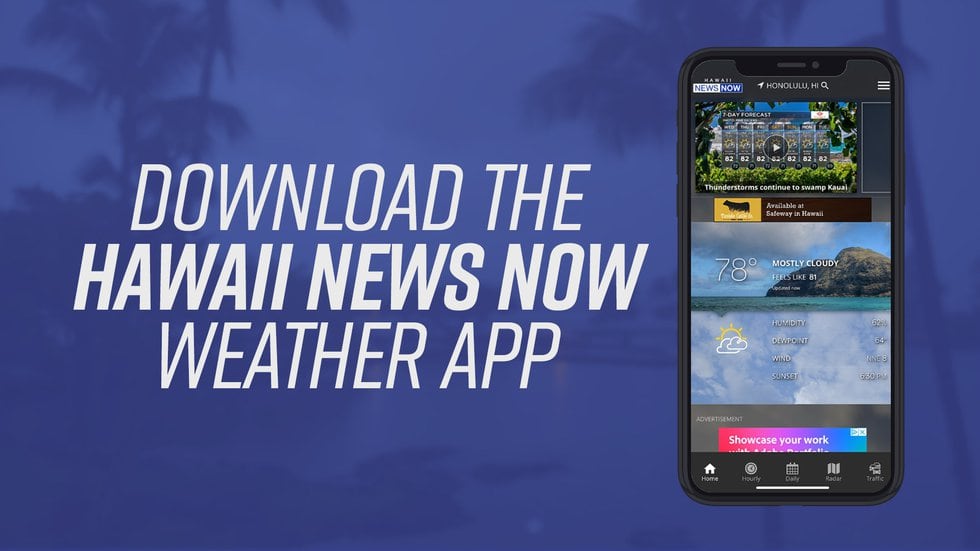 Surf along north and northeast facing shores will peak at a couple feet overhead today.
A large northwest swell will build Friday, with near High Surf Warning levels. A much larger northwest swell building late Sunday will extend the HSW.
Get 10-minute weather updates, plus your 7-day forecast on Hawaii News Now Sunrise every weekday morning from 4:30 a.m. to 9 a.m. HST.
Copyright 2022 Hawaii News Now. All rights reserved.