Forecast: Breezy winds expected to back off by Wednesday
Published: Dec. 12, 2022 at 4:38 AM HST
|
Updated: Dec. 12, 2022 at 4:45 AM HST
HONOLULU (HawaiiNewsNow) - The trades will ease a bit Monday into Tuesday, but locally breezy conditions are expected to continue.
Light to moderate showers will continue to primarily impact windward and mauka areas during the next few days. Some brief downpours will be possible especially over windward Maui and the Big Island on Monday.
Winds will diminish and rain chances will briefly decrease around mid week as a cold front approaches from the northwest.
The cold front could bring an increase in wet weather Thursday night and Friday, which could linger into the weekend.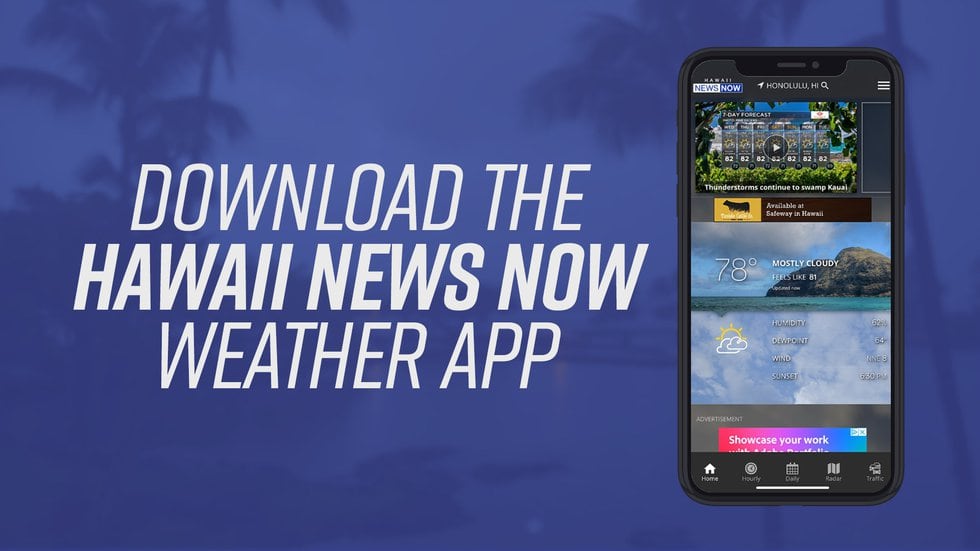 A series of small northwest and north swells will give surf a boost along north and west facing shores through Wednesday.
The potential for a new large northwest swell could bring near warning level surf to north and west facing shores late this week.
Strong trade winds will keep east shore surf slightly elevated through Tuesday.
Get 10-minute weather updates, plus your 7-day forecast on Hawaii News Now Sunrise every weekday morning from 4:30 a.m. to 9 a.m. HST.
Copyright 2022 Hawaii News Now. All rights reserved.