High surf advisory extended for east-facing shores following weekend of rescues
Published: Oct. 9, 2021 at 9:13 AM HST
|
Updated: Oct. 11, 2021 at 6:34 AM HST
HONOLULU (HawaiiNewsNow) - High surf fueled by strong trade winds continues to impact the islands on Monday.
A high surf advisory has been extended for east-facing shores of all islands until 6 p.m. Tuesday, with waves of 7 to 10 feet possible.
Two different ocean swells converged on the islands for the weekend. Over the weekend, lifeguards made more than 65 rescues on Oahu's south shore as thousands tried to take in a rising swell in very strong winds.
Lifeguards worked late on overtime to make sure that there was enough coverage at beaches until dark.
Along with the rescues, lifeguards also performed some 1,700 preventative actions on the south shore, including warning beachgoers and surfers.
Ocean Safety officials said lifeguards assisted two kite foilers in their mid-40s who were trying to make a downwind run around Black Point toward Kaimana Beach Park. The male kite foiler lost his rigging just off Black Point, while an accompanying female struggled to make it in at Kahala to get help.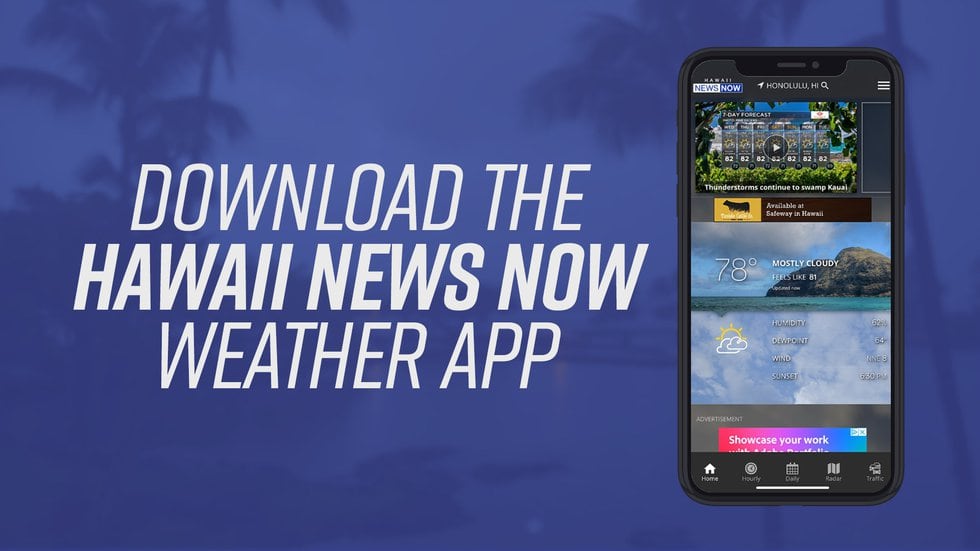 Lifeguards also rescued two men in their 20s who were swept off the ledge at the Spitting Caves area near Portlock. The two managed to hang on to a tube thrown to them from bystanders and stayed some 75 to 100 yards offshore in 6 to 8-foot surf and winds of more than 30 knots.
The strong winds affected ocean goers island wide. Three people were rescued from a swamped canoe off Kaimana Beach, and two more from an overturned canoe off Mokuleia.
A 60-year-old man was also badly hurt by an out-of-control umbrella at Ala Moana Beach Park.
The high waves were the result of a combination of strong trade winds and a long-period south swell.
Beachgoers and surfers along the affected shorelines should heed all advice from ocean safety lifeguards and use caution if entering the water.
Strong breaking waves and shore breaks, along with strong longshore and rip currents, may also be possible.
Copyright 2021 Hawaii News Now. All rights reserved.