UH upset in 50-49 loss to Long Beach State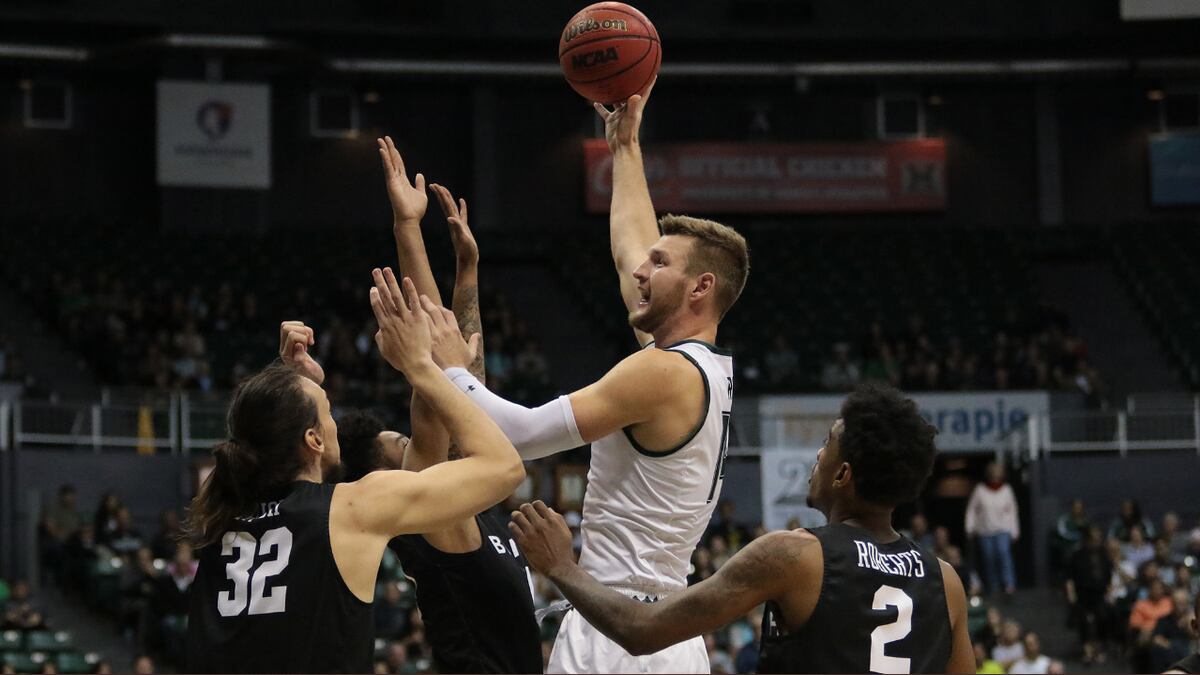 Published: Feb. 13, 2020 at 1:19 PM HST
HONOLULU, Hawaii (HawaiiNewsNow) - The University of Hawaii men's basketball team fell in a tight contest against Long Beach State, 50-49, Wednesday night at the Stan Sheriff Center.
Michael Carter III, sank the game-winning free throw with just three seconds remaining to lift the Beach to the upset victory. With their third loss in a row the Rainbow Warriors (14-9, 5-4) moved into a three-way tie for second-place in the Big West with UC Santa Barbara and CSUN.
The defeat also snapped UH's five-game home win streak and was the team's first loss in the Stan Sheriff Center since a Christmas Day setback to Georgia Tech in the Hawaiian Airlines Diamond Head Classic.
UH fell despite a 19-point effort from Eddie Stansberry.
The senior guard connected on five three-pointers, while UH also got 13 points and a career-high nine rebounds and six assists from freshman Justin Webster.
Coming off a pair of road losses at UC Santa Barbara and Cal Poly, UH looked to bounce-back at home. But went scoreless for nearly a seven-minute stretch in the first half, watching a seven-point lead turn into a two-point halftime deficit.
UH trailed 24-22 going at intermission and the 22 halftime points were tied for a season low.
The 'Bows shot just 33 percent for the game, including 6-of-25 on threes, and turned the ball over 16 times to come out with its lowest offensive output of the season.
The Rainbow Warriors will now face first-place UC Irvine in a nationally-televised "Whiteout" game on ESPN2 on Saturday, Feb. 15 at 7:00 p.m.
At halftime, former UH great Bob Nash will be honored as part of UH men's basketball's first-ever jersey retirement.
Copyright 2020 Hawaii News Now. All rights reserved.